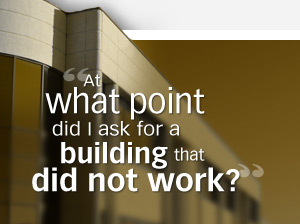 "I have worked in the controls industry for 29 years and this question voiced by a frustrated building owner at a finger-pointing riddled trades meeting has been a resounding echo in my head. It has motivated Simpson Controls to practice an industry unique approach to building controls."
Chuck Simpson
Simpson Controls owner and operator
Challenges for building owners and property managers:
Is my building operating efficiently?
Are my utility costs in the ballpark?
How does my building compare in terms of energy consumption and tenant comfort?
Are there no-cost / low-cost measures I can take to save energy expenses without sacrificing tenant comfort?
Services we offer to commercial, government, institutional and recreational facility owners and property managers:
Construction Management;
Design build of heating ventilating and air conditioning systems;
Electronic automated environmental controls;
Security, access and fire management controls;
Consultation on assessment and design;
Design, installation and commissioning of retrofits, upgrades, and other improvements;
Energy analysis and energy monitor and tracking programs;
Preventative maintenance and troubleshooting; and
Remote training and ongoing support of maintenance staff responsible for overseeing operations.
LEARN MORE about Building Automation Systems »
LEARN MORE about Heat Pump technology »

Make your building's mechanical systems truly work.
Lower your costs per square foot, per year.
Reduce your Carbon Footprint.

Because energy costs are high and continue to increase.
So that your phone will ring less with tenant complaints.

By identifying how to efficiently communicate with your management structure.
By understanding your facility use.